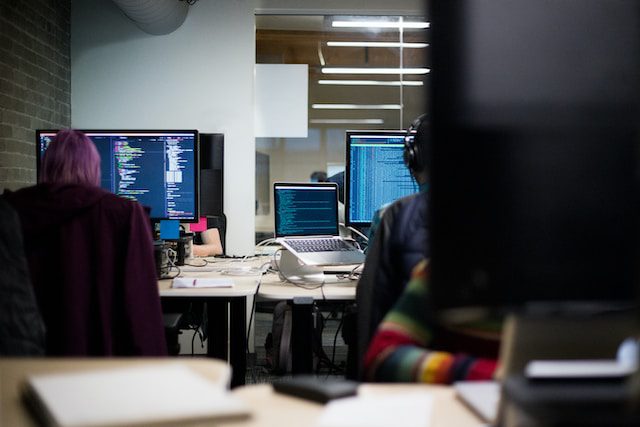 If you are a salon owner, you are well aware of the fact that running a salon is not like a typical business. The salon business is a blend of service and retail industry, right? Therefore, if you want to cater to customer demands efficiently, you need technological assistance. For that reason, salon businesses need to incorporate salon scheduling software to streamline their operations and provide the best customer service.
The global industry of salons has been insanely increasing. Considering the recent statistics, the global salon industry is valued at 233.8 billion USD in 2023, and it is expected to expand up to 480 billion USD by the year 2033, growing at a CAGR of 7.46%.
So, with this wild competition, you need to use technological advancements in your business to make it stand out. That is where salon scheduling software comes in!
With salon software, you can streamline operations, reduce manual effort, and improve the overall shape of your salon. From appointment scheduling to payment processing to getting services – your client's journey can be seamless and remarkable because of salon management software.
So, if you are interested in incorporating salon scheduling software into your business, you are on the right page. In this post, we will walk you through the reasons why you need to integrate salon software for your business's success. So, let us get moving!
Reasons Why You Need Salon Scheduling Software
Technology has transformed the business world in miraculous ways. The salon businesses are no exception. Using scheduling software, you not only improve the business's functionality but profitability and credibility as well. So, if you are unaware of the benefits that salon software brings to your business, let us have a glance at the following pointers:
Always Available and Accessible
With 9 to 5 jobs, most people do not find any time to book themselves salon services. So, if you do not offer 24/7 availability to your customers, you may lose countless potential leads. Certainly, you would not want that. For that purpose, it is essential to be at your customers' service all the time.
It is evident that no human can book appointments and schedule services 24/7. That is why you need the best scheduling software. Salon management software comes with an automated chatbot that offers assistance to everyone who reaches out. Moreover, using the application, customers can check the available slots and service providers and book their services without coming down to the salon.
When it comes to accessibility, salon solution is known for easier accessibility. Most applications are cloud-based, and the data is securely saved in the back-end. Simply put, you can reach your account from anywhere as long as you have a strong internet connection.
Value Your Time and Money
Whether it is management or providing services, salons have never-ending operations to complete. Being a salon owner, you understand how overwhelming it can be for you and your staff, right? In providing management ease and saving your time, salon software plays a pivotal role.
Using it, you can streamline managerial operations, including scheduling appointments, processing payments, tracking inventory, capturing and nurturing leads, maximizing sales, marketing, and whatnot. Doing so, a salon solution not only reduces the manual burden but also brings efficiency and feasibility to your tasks. By saving time, you can pay heed to the salon's functionality so that you can make further advancements for betterment.
Salon management solutions not only save your time but money as well. If you do not possess technological assistance, you will need to hire many employees to fulfill the managerial responsibilities. However, if you integrate software into your business, you do not need to hire employees for different roles. This way, you can save a hefty amount and still bring preciseness and accuracy to your business.
Keep Your Security Intact
Keeping your customers' data in paper form is not only outdated but unsafe as well. Your customers put faith in you and trust you with their sensitive information. So, it is essential to make sure their information is safe and sound. For that reason, it is important to have a secure platform where you can keep the data securely.
A cloud-based salon management software offers tight security that no hacker can breach. The data is end-to-end encrypted, making it highly secure. This way, your customers can easily rely on you with their personal information.
Leave a Great Impression
To leave a long-lasting and great impression, "Convenience" is key. Imagine your customer's first interaction with you is while booking an appointment. If you have a seamless and hassle-free booking procedure, you can turn them into your client base since they will come back for sure. So, it is important to leave a great impression.
In addition, your audience knows you from your online presence. So, it is important to build a strong online presence with a clear motto to which your audience can associate. To do this, salon management software can help you.
Send Push Notifications and Reminders
If you want to keep your audience up-to-date about your salon's advancements, it is necessary to send them push notifications every now and then. Moreover, people often forget about their bookings due to hectic work routines. So, sending them a reminder can help you reduce no-shows and cancellations.
Using salon software, you can send push notifications and reminders to your customers. It will make them feel valued and keep them in the loop.
Multiple Payment Processing Options
Gone are the days when people used to carry cash. In this era, everyone prefers electronic payment methods. Therefore, you must have a number of payment options so that your client does not have to go through any problems while paying for services.
For this reason, point-of-sale system integration is required to appreciate seamless payment processing. Salon application comes with an integrated PoS system that offers multiple payment options to enhance the customer experience.
Build Your Brand Digitally
To build your brand digitally, marketing is the primary component. However, running marketing campaigns manually is not only challenging but has the risk of errors. To add preciseness and effectiveness, it is essential to have an automated marketing system. Using salon marketing software, you can track your audience and promote your business in a productive way.
With the help of the salon system, you can publish the right content for your audience during peak hours. In addition, you can make your audience feel associated with your brand by harnessing the power of words. This way, you can capture more leads and convert them easily.
Improve Customer Experience
To improve customer experience, make sure you provide them with a seamless and effortless experience. Salons are the place where people come for pampering and cherishing. If their experience is not effortless, they will not come back to you. So, it is significant to offer the best possible experience.
The incorporation of the right management software can streamline operations, reduce errors, maximize efficiency, and improve the overall customer experience.
Provide Valuable Insights
It is necessary to have accurate metrics and analytics of your business to make modifications. However, keeping track manually is not only prone to errors but also not very useful. So, if you want to keep a tight check on the metrics, you need salon scheduling software because only then you can comprehend the real state of your business.
You can track the exact number of sales of services and products with the integration of the right software. In addition, it will help you understand which services are popular and where there is room for improvement. This way, you will always be improving and growing at the same time.
Reduce Manual Effort
Salon has countless tasks that need to be done regularly. This is not only exhausting but also increases the risks of mistakes and errors, leading to bad customer experience. For that purpose, it is important to take assistance from technology to bring efficiency and productivity.
Using scheduling software, you can automate most operations and pay heed only to satisfy your customers with your services. In addition, it will give you more time to reconsider your contemporary strategies and improve every day.
Final Takeaway
Being a salon owner, you know that running a salon business is no piece of cake. From taking appointments to scheduling services to payment processing – it is a list of never-ending tasks. However, the introduction of salon software has made it quite feasible. By incorporating salon scheduling software, you can streamline all operations by automating them. So, do not hesitate to integrate the best scheduling software to make your business shine.