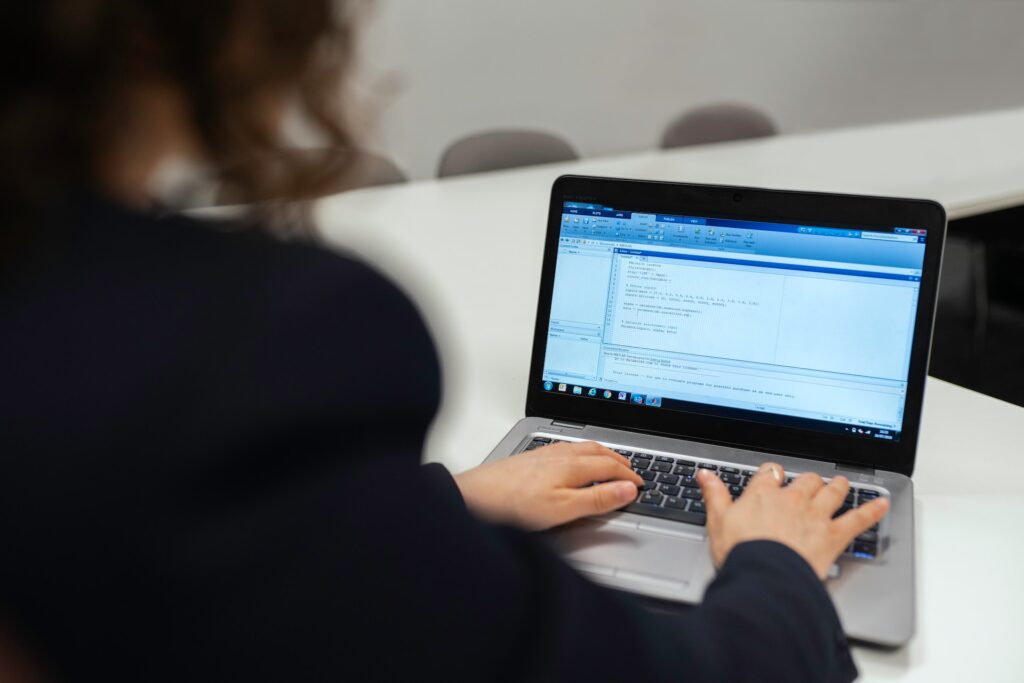 Streamlining payroll processes and avoiding costly penalties requires robust, reliable software. A quality payroll tool saves businesses money, supports compliance, provides scalability and analytics capabilities, and integrates seamlessly with other business systems.
Direct deposit is a must-have feature that eliminates the need for paper checks and helps staffers avoid losing or misplacing paychecks. Look for HR add-ons like time tracking integration and paid time off tracking.
Mobile-Friendly
Payroll systems house sensitive information and must be accessible to your team members on demand. Look for a solution that offers mobile access to allow employees to log time, review their pay stubs, and more from any device. It is especially crucial for teams that work remotely or on the go.
A mobile-friendly payroll system will also help you run payroll faster and minimize mistakes. It should offer features such as facial recognition for timekeeping to ensure team accountability and GPS tracking to oversee employee locations. It should also include a centralized calendar for managing and tracking time off requests and approvals.
Finally, look for a payroll solution that updates its software based on government compliance. Although the process is frequently manual, dependable service will automate it to lessen the likelihood of downtime and security threats. To maintain data synchronized between platforms, you'll need a system that interfaces with your current small business payroll software. Eliminating expensive data transfer fees and lowering the number of spreadsheets your staff must manage is vital.
Employee Self-Service
Employee self-service is a feature that saves time and money for both you and your employees. It enables your staff to complete HR tasks, such as updating their personal information and viewing pay stubs. This functionality can also make it easier for hourly workers to submit timesheets, find out who can cover their shifts, and track PTO hours.
For new hires, a self-service portal can help speed up their onboarding process. At the same time, it can also save you time if you need to update employee information, such as certifications and emergency contact details. Employees can check their profiles regularly and be sure their information is up to date, which helps to prevent direct deposit delays or IRS audits.
A good payroll service should also enable you to file business taxes easily. Look for a solution with built-in tax filing features or offer them as an add-on. The system can automatically input your employees' income information and generate T4s based on the amounts you enter. It can significantly reduce your administrative workload.
Direct Deposit:
The ability to electronically deposit paychecks into employees' bank accounts is necessary for any business. Direct deposit eliminates printing and delivering paper checks, which can be costly and time-consuming. Additionally, it aids in lowering the danger of postal fraud and identity theft. It's more secure than a paper check because the direct deposit information is transmitted over an encrypted network called the Automated Clearing House (ACH). Money will only be transferred if the ACH approves the deposit information.
Direct deposit is quick to set up, too. Most payroll services have an automated online form that makes the process a breeze. Employees must provide their account information, including their bank's routing and account numbers. These can be found on their online banking portals, or they can ask their human resources department to help them.
A sound payroll system will also store digital pay stubs for all staffers. It keeps them organized and helps to mitigate clerical work associated with filing paperwork. It's also better for the environment because it reduces nonrenewable resource use caused by transferring paper documents via postal mail.
Analytics
We only associate analytics with payroll if we watch a sports game and an analyst criticizes a team. However, payroll analytics are critical to quality small business accounting and payroll software systems.
Rather than relying on your HR staff to do the heavy lifting, the best payroll systems have built-in tools that automate data entry. Spending time on higher-value tasks like customer service, employee culture, and business growth frees up valuable time.
The best payroll systems will also provide easy-to-read reports on gross income, deductions, and liabilities for a complete picture of your business's finances. These metrics are vital in calculating labor costs and forecasting payroll expenses.
Quality payroll solutions include direct deposit capabilities that eliminate paper checks and increase employee transparency. They also offer a self-service portal for employees to check their payment details, download tax forms, and update personal information, adding convenience and trust. They can even use the portal to file their taxes, reducing compliance risks and saving your HR department's time.
Reporting
Payroll reports are documents based on payroll data that show specific information like tax liabilities, deductions, and gross income. They're helpful for both internal use and filing with government agencies. It's crucial that your small business payroll system can provide robust reporting and that you run these reports regularly.
Valuable budgeting and forecasting data: You can make smarter decisions about payroll expenses and workforce planning with accurate payroll data that are automatically uploaded into your software and stored securely. It lessens the possibility of human error and gives you a panoramic view of your payroll operations.
Streamlined taxes and compliance: With the right system, you can file your business taxes, RTI, and T4s through a built-in service and eliminate the stress of manual submissions. Plus, your system should be able to update based on changing compliance regulations.
Enhanced security: Look for a solution that uses cloud storage safer than an on-site server. It's also good to check if your provider offers additional security, like two-factor authentication at login.