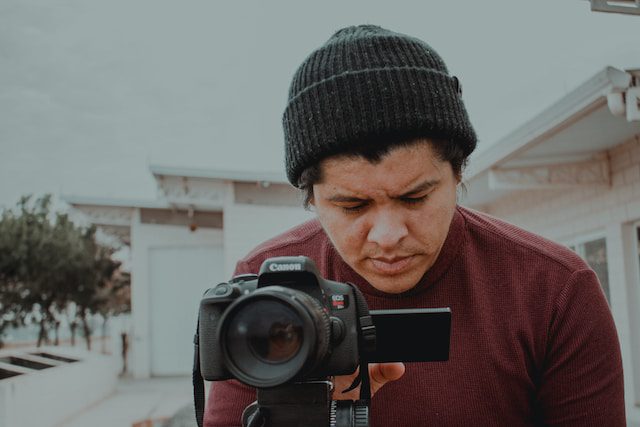 Consider becoming a photographer and sharing your greatest photos with a huge audience.
With a camera, lighting, and enthusiasm, anyone can start a home-based photography business. With a little imagination and study, you can start your own photography company.
How to work from home as a photographer is covered in this article.
Have a Passion and Love for Photograph
The first and most important step to being a home-based photographer is to have a strong love and excitement for photography. This entails taking a sincere interest in and enjoying the process of capturing moments and using photographs to convey tales. It also takes a strong desire to keep improving and learning new things.
A strong passion for photography might inspire someone to spend money on high-quality gear and aim for professional standards. Anyone may become a successful photographer from the comforts of their own home if they have love and passion as their basis.
Invest in Quality Equipment
Acquiring high-quality photography equipment may appear to be a substantial initial investment, potentially causing some apprehension. However, it's crucial to grasp that this investment is essential for capturing outstanding photos. Which is why:
1. Better cameras, lenses, and accessories provide images with more clarity, better low-light performance, tighter focus, and brighter colors. Your work may stand out and attract more visitors or customers with this improvement in picture quality.
2. More Creative Freedom: High-end gear often comes with more sophisticated features and settings that give users more creative freedom. This implies that in order to realise your intended aesthetic vision, you may play around with different approaches including exposure, shutter speed, and depth of focus. It creates avenues for more imaginative and distinctive photography.
3. Sturdy and Long-Lasting: Although initially more expensive, high-end equipment has exceptional longevity and dependability. Its resistance to deterioration means that it seldom has to be replaced or repaired, saving money over time when compared to inferior options.
Time and expense Efficiency: Long-term time and expense savings are achieved with premium gear. You'll have more time for photography and experience less annoyance with equipment problems or workarounds when your process is more efficient and requires less troubleshooting.
5. Professional Reputation: As a photographer, you may enhance your reputation by using top-notch gear. Customers are often prepared to spend extra if they are guaranteed better outcomes. Showing off your consistently excellent work in your portfolio can draw in additional customers and paid jobs.
With the opportunity to research and buy equipment online, starting to assemble your photographic gear from home is now easier than ever.
Learn the Basics of Photography
In order to begin, you must comprehend the basic principles of photography. This involves being aware of its technological features. Aperture, shutter speed, ISO, composition, and lighting approaches are among them.
With so many online courses and photography workshops available, it is easier to learn the foundations of photography. Try to learn more about photography events, and be sure to attend them so you can build a strong foundation for your photography skills.
Try Out and Explore Various Photography Techniques
Creating your own style as a home-based photographer requires time and experimentation. Thus, photography foundations will become evident.
Learn more about several photography methods, including lighting, framing, and composition. If you are dedicated and have an open mind, you may turn your home into a professional photography studio.
Also read: How to Edit YouTube Videos: A Beginner's Guide
Build an Online Portfolio and Networking
Establishing an online portfolio and establishing professional networks are crucial elements. Creating a strong portfolio is crucial to drawing in new customers. It will also support your credibility as an accomplished photographer.
Making connections with other photographers and business leaders may lead to joint ventures and exposure to cutting-edge methods and tools.
Follow These Tips on How to Become a Photographer From Home
Now that you have these pointers on how to work from home as a photographer, you can start living out your ambition. Whoever with the correct attitude, commitment, and tools may become a proficient photographer.
Thus, begin honing your skills, studying, and producing right now to transform your passion into a successful job! Seize your camera now and begin documenting your surroundings!
If you liked this post, please visit our blog. You won't find any of the many fascinating articles and subjects we cover anywhere.