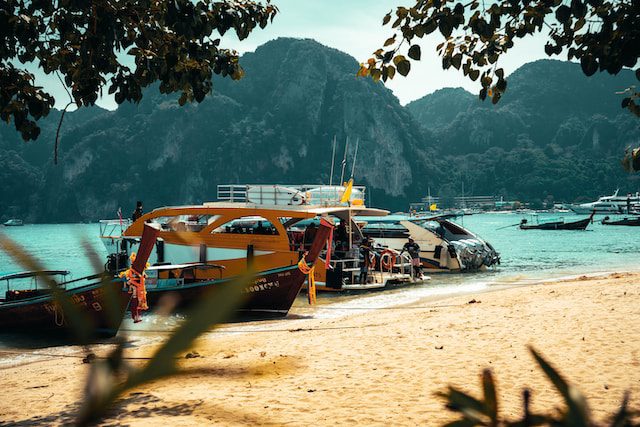 Unsure how to begin? We can assist you! We will also share with you the reasons behind the uniqueness of each of these places, which you will undoubtedly remember for years to come.
Sounds good? Read on to learn more about the weekend getaways under $300.
1. Niagara Falls, New York
If you're interested in visiting somewhere on holiday then there is actually plenty to see and do here for less than $300. Walk around Niagara Falls State Park for an amazing view of the Falls.
Come see Old Fort Niagara and journey back to the 18th Century! Enjoy inexpensive lodging and amazing eateries, and head over to Niagara Falls, NY for an economical weekend escape.
2. Gettysburg, Pennsylvania
With its fascinating past and charming environs, the cute little hamlet is one of the most favored detour places for short vacations. Weekend getaways are reasonable, due to the same reasons that make it good value for food or travel. Exploration in detail:
Fascinating History: The town's rich history is a significant draw for visitors. Historical attractions abound — you can visit some of the most well-preserved towns in the region, or explore the many historical sites, museums, theatres, and heritage trails which help to reveal more about the past and make it an exciting place for history buffs Tourists can visit many places in town where they can see the history of the city and understand better about their culture.
Gorgeous scenery enhances the town's charm. It offers hiking, motorcycling, and leisurely strolls in stunning natural environments. The town's appeal takes tourists back to nature, a welcome break from city life.
Also read: 3 Days Desert Tour from Marrakech
Affordable Travel: Weekend trips can be expensive and this place is very budget-friendly for travelers. Because of the many transportation options to get there (by car, bus, or train), it's easy for you to arrive without shelling out big bucks.
Take a tour of the Civil War-focused Gettysburg National Military Park, meander around the charming downtown, or pay a visit to one of the numerous nearby wineries.
3. Farm Sanctuary: Watkins Glen, New York
Hundreds of rescued animals, including goats, pigs, chickens, and cows, live on this 175-acre farm. Guests may spend their days engaging with the animals, taking tours, and taking part in seminars and activities while lodging in comfortable cabins on the grounds.
The serene and picturesque setting also makes it an ideal spot for repose and renewal. With all-inclusive packages under $300, a trip to Farm Sanctuary is budget-friendly and a chance to support a great cause.
4. Wisconsin Dells, Wisconsin
Get your heart pumping with a trip down the exhilarating water slides or unwind aboard a serene Wisconsin River boating excursion. Get away to explore nature at its best in state parks while trekking here or for a relaxed evening cruise to witness an enchanting sunset. Rev up your pulse as you slide into the excitement of our wet and wild water slides or set sail on a relaxing adventure along Wisconsin's scenic river trails. If you want to head outdoors, then there's a lot to discover on a hike in one of South Carolina's state parks, or maybe you don't mind getting all dolled up for a relaxing Sunset Cruise that will blow your socks off.
Wisconsin Dells is a budget-friendly weekend escape with great hotel choices, a mouthwatering food scene, and endless entertainment.
With affordable lodging options, delicious local cuisine, and endless entertainment, Wisconsin Dells offers an unforgettable weekend getaway without breaking the bank.
5. Treehouse Cabins in Ohio
These beautiful and unique treehouse cabins offer a rustic and cozy experience, perfect for reconnecting with nature. With prices under 300 dollars per night, these best treehouse cabins in the area offer great value for your money. Spend your days exploring the surrounding forests, hiking trails, and nearby attractions.
Go back to your tree house and decompress on the deck or by the fireplace. The cabin is located in the country but close enough to popular OHIO cities like Columbus & Cleveland to enjoy some peace and solitude. If you're into nature in general and are looking for an affordable weekend journey, this is the thing to be doing.
Choose the Best Weekend Getaways Under $300
In conclusion, organizing weekend trips that cost less than $300 is a terrific way to travel and escape from your daily routine. You don't have to break the bank to enjoy an amazing trip with these affordable choices. Start planning your next weekend getaway today!
To learn more helpful tips, be sure to follow us!