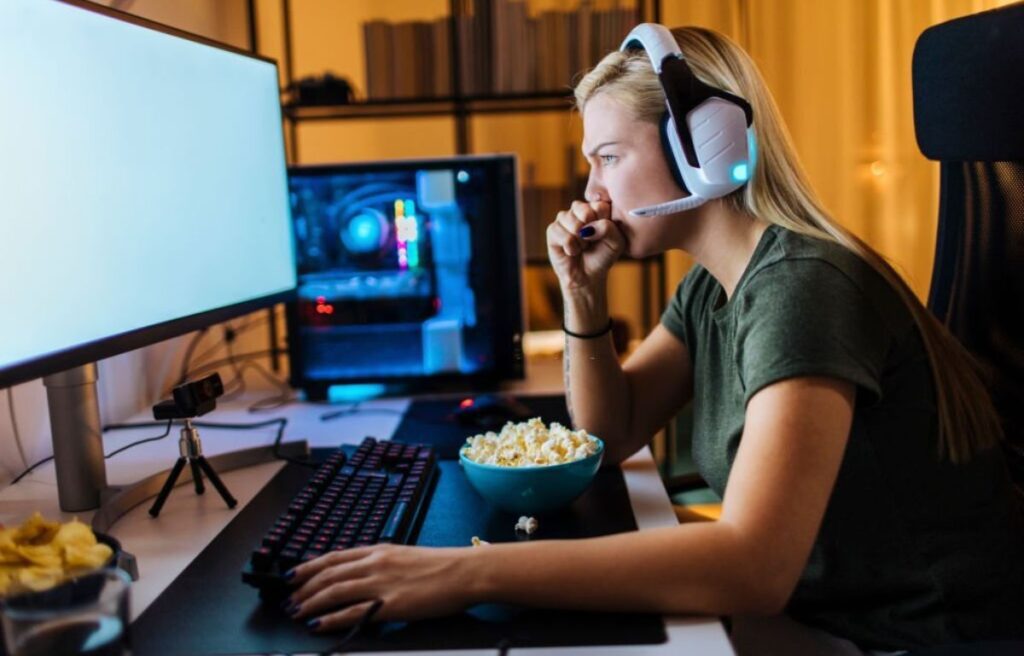 Technology is taking the world by storm. With time, a lot of games and software applications are launched to engage the audience and cope with the technology. These gaming projects and software applications are designed to serve millions of users globally irrespective of the industry or service. However, technology is empowering these projects to reach the pinnacle of success and accomplish their goals by adopting unique strategies. Localization is one of those strategies that bridge the communication gap so you can reach your target audience confidently. 
Game vs. Software Localization
Video games are a great source of entertainment and earnings if introduced to the right audience at the right time. Gamers and enthusiastic youth eagerly await the launch of their favorite game in their native language. Gaming translation services can help you deliver an immersive experience and become the best choice among these passionate gamers. Furthermore, it helps you market your gaming project to different regions without having to worry about language barriers or cultural differences.
Also read: 7 Best Practices for Flutter that You Can Utilize to Design a Stunning UI
Important aspects of game localization
User interface.
In-game content.
Visuals and graphics.
Videos and gameplay.
Similarly, software applications are developed to digitalize businesses and improve user experience. However, to leverage their full potential, localization appears to be the best approach in this digital landscape. These applications can be cloud-based systems, entertainment platforms, service provider applications, and management software to name a few. Localization holds significant importance in the field of IT and software development. It paves the way for reliable communication between developers, contributors, stakeholders, and end users. 
Important aspects of software localization
User interface
User manual
Marketing content
Source files
Documentation
Though both applications have some similar aspects that need to be localized, their goal of localization is somehow different. Games are localized to captivate gamers and a dedicated target audience. However, software applications are localized according to the nature of their features and potential users. Software localization services can improve brand identity, make your application presentable to global business ventures, and allow you to offer diverse services in one platform. You don't need to develop multiple applications for different regions, professional localization can customize your application to be acceptable globally.
Impact of Game Localization
Games have transformed from free versions to play-to-earn genres. Early on, players were supposed to invest their time to keep playing the game. Now, they are investing both time and money to play the game, create their fortune, and compete with potential opponents. With all these things included, gamers expect a highly immersive and realistic experience.
They can compete with players around the world. These games have to be localized in a way that resonates with the global gaming community and offers reliable communication. Above all, these game developers will surely prefer to invest properly in localization to drive expected results and maintain their quality. They are well aware of the fact that if they ignore the importance of professional localization, they will face severe backlash within the entire gaming community.
Impact of Software Localization
On the other hand, software localization also demands specific attention to detail because of the high stakes involved. A software application is a lifelong investment that is supposed to return lucrative profits in the long run. With effective development, these applications need to be localized under the supervision of professional technical translators to reach the target audience.
Software applications have transformed into cloud-based software and service provider applications that operate globally and have the potential to serve millions of customers. Professional localization also ensures their credibility, impact, and overall performance. Technical translators take care of development technicalities and ensure that they deliver error-free products. Software localization is your gateway to offer services worldwide and capture a wider audience.
Professional Translation Agency
The primary goal of localization is to make your content available in different languages while ensuring that it resonates with their cultural values. The demand for exceptional localization services has increased and businesses are adopting digital ways to simplify the entire process.
Doesn't matter if you have a software application or gaming project, localization service providers know all the smart ways to make it adaptable. You will always bank on reliable resources to manage all the hassle and deliver impressive results.
There are numerous localization providers at your disposal to help overcome communication barriers. However, a reliable agency is a better alternative to individual service providers as it cares about quality delivery and brand reputation. These agencies specially hire technical content creators and UI designers to surpass your localization expectations while maintaining cultural values.
What to expect from a professional translation agency?
Responsive user interface.
Visually appealing graphics.
Creative content translation.
Modifications according to different cultures.
Professionally localized videos and marketing content.
Game and software documentation translation.
Apart from offering exceptional localization services, these agencies allow you to communicate your message and exchange ideas with their qualified localization staff to improve quality. These are some of the measures you can consider before hiring a localization agency or service provider.