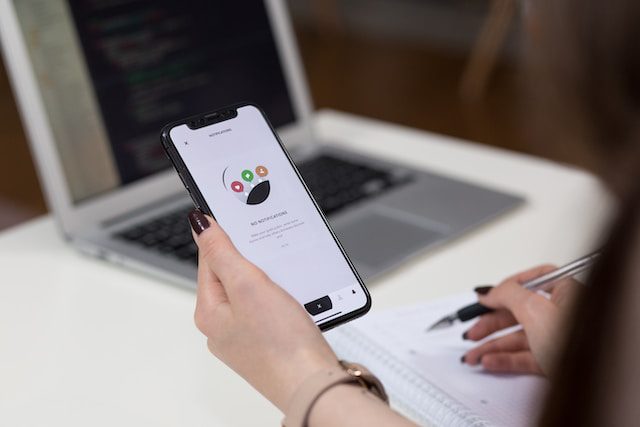 Did you know that according to Appcues, only 24.9% of users revisit an app the day after download? Shockingly, this number falls to 9.4% after just two weeks. By the 90-day mark, 71% of app users will have abandoned the app entirely. Yet, most of our mobile time is still spent on apps.
If you don't want your app to experience the same, ensuring that an app functions flawlessly from the get-go is important. It's about winning trust and loyalty in that pivotal first interaction.
Why is Mobile App Testing Crucial?
In today's fast-paced digital era, the stakes for mobile app performance have never been higher before. Here are some of the reasons why you should perform comprehensive mobile app testing:
● Ensuring App Quality Across Devices and OS
Imagine a world where every mobile device and OS perfectly mirrored the other. But that does not happen, honestly. With many devices and operating systems, ensuring your app's consistent performance is crucial. A glitch on just one device can lead to negative reviews. Remember, 88% of users won't return after a poor experience.
● Compatibility and Performance
The app is not just about looking good; it's about functioning well. Compatibility or performance issues can be costly, both in terms of revenue and reputation.
Users expect apps to work seamlessly, and when they don't, it's often due to overlooked issues during development. To ensure that apps are bug-free to provide the best experience to your users, mobile app testing is a must here.
● Enhancing User Experience
Have you ever downloaded an app that crashed on its first launch? Testing not only identifies pitfalls like bug detection, usability issues, or any other problems but also ensures higher retention rates.
● Protecting User Data
In an age where data breaches make headlines, ensuring the security of user data is non-negotiable. Comprehensive mobile app testing can protect against potential threats, ensuring users trust your company.
Challenges in Mobile App Testing
With a staggering 1.39 billion smartphones being sold in 2022, it is clear that they have become an essential part of our lives. Just picture yourself having to test an application on a range of devices, each with its distinct screen size, operating system, and user preferences.
How do you ensure an app runs smoothly on the latest versions when updates roll out every fortnight? Or guarantee that your app doesn't drain a user's battery by midday? With users expecting apps to load quickly, even on a 2G network, how do you optimize performance?
Testing applications goes beyond assessing their functionality. It involves guaranteeing a user experience in all scenarios, which becomes increasingly challenging as mobile devices expand and evolve.
Accomplishing this without spending a fortune or compromising on excellence can be quite tough. It is where cloud-based mobile app testing enters to streamline the whole process.
Benefits of Cloud-Based Mobile App Testing
Here's why cloud-based testing is a game-changer:
Reduced Maintenance and Set-up Costs: With cloud-based testing, you will not need any physical devices and a set-up, thus requiring no maintenance and saving on the setup cost
Scalability of Testing Environments: Cloud testing gives you the freedom to expand your testing capacity whenever you require
Reliable Testing Platforms: Cloud-based testing gives you a stable environment to work without losing any data and work seamlessly on different devices at once.
Parallel Testing: Cloud solutions promote parallel testing across different devices and browsers, saving time, costs, and resources
Collaboration Among Remote Teams: Cloud testing gives easy access to test case reports and other resources to remote teams, enabling them to test their software without relocating.
Faster Software Delivery: Cloud-based testing amps up the launch of the product by making the testing easy, swift, and real
Choosing the Right Tool for mobile app testing
Today, there are many software testing tools available in the market, from which you should pick one considering factors like budget, number of tests to be performed, testing capabilities of your team, platform support, ease of use, integration capabilities, and so on.
We have shortlisted the top 6 tools of 2023 after sound research.
Best 6 Tools for Mobile App Testing
Let's find the best tools for mobile app testing that can be handy for you during the product launch:
TestGrid: A rising star in the software testing industry, TestGrid is a plug-and-play software testing solution. It offers cloud infrastructure, AI-powered end-to-end test automation, including mobile app testing and a plethora of testing features superior to any other testing tool today.
LambdaTest: It offers real-time testing across different devices catering to both operating systems. Its AI-driven capabilities ensure efficient testing, reducing the time to market. However, it is an expensive tool!
Testsigma: This tool stands out for its test execution using simple English. This makes the entire platform user-friendly
Ranorex Studio: An all-in-one mobile app testing solution, Ranorex Studio is known for its automated bug-tracking system. It has a friendly interface and robust reporting capabilities.
Appium: An open-source favorite of all testers, Appium supports both Android and iOS platforms. It has good community support.
TestComplete: A comprehensive tool that offers features like recording and playback, scriptless testing, and robust reporting. It ensures your app is compatible across platforms.
Wrapping it up
Whether it's e-commerce companies or banking institutions, all face the challenge of delivering flawless user experiences on a wide range of devices.
TestGrid, one of the leading testing platforms, offers an approach to mobile app testing through both cloud-based and on-premises solutions. With TestGrid's help, businesses have conducted over nearly 2 million tests.
It provides access to real devices, allowing teams to check their apps in diverse real-time conditions like battery usage, network performance, and more. Its AI-driven codeless automation testing simplifies the process, ensuring mobile apps are perfect and glitchless.
Teams worldwide rely on TestGrid for its reliability and proven track record. Take advantage of TestGrid's expertise by booking a demo now!