Installing a high-quality sound system on your boat can greatly enhance time spent on the water. However, Boating environments pose unique challenges for audio equipment compared to home or car systems. Here are some key things to know about boat sound systems:
Marine Speakers – Using marine-grade speakers designed specifically to withstand boating conditions is crucial. They feature materials like UV-resistant polypropylene cones and rubber surrounds that withstand saltwater, moisture, and sun exposure. Stainless steel mounting hardware prevents corrosion. Look for speakers with at least an IP65 water resistance rating.
Waterproofing – Protecting components like receivers, amplifiers and speakers from water exposure through deck/cabin placement or waterproof covers is vital. Moisture damage will quickly ruin non-marine gear. Use marine-grade loom to shield wiring.
Power Handling – Understand your electrical system's capability and any power limits related to fusing or interference with electronics. Match stereo power output and speakers accordingly. Consider a dedicated battery bank just for the sound system if high-output equipment is desired.
Placement – Speaker placement greatly impacts sound quality on boats. Spread speakers efficiently to cover seating areas well while minimizing clutter. Position subwoofers for bass resonance but away from seating to avoid overwhelming. Look for speaker sizes that suit mount locations.
Noise Isolation – Isolate stereo components from engine and pump vibrations using mounting boards, flexible adhesives, and isolation grommets to prevent skipped signals. Also, consider sound insulation to reduce noise from wind/water that competes with your system.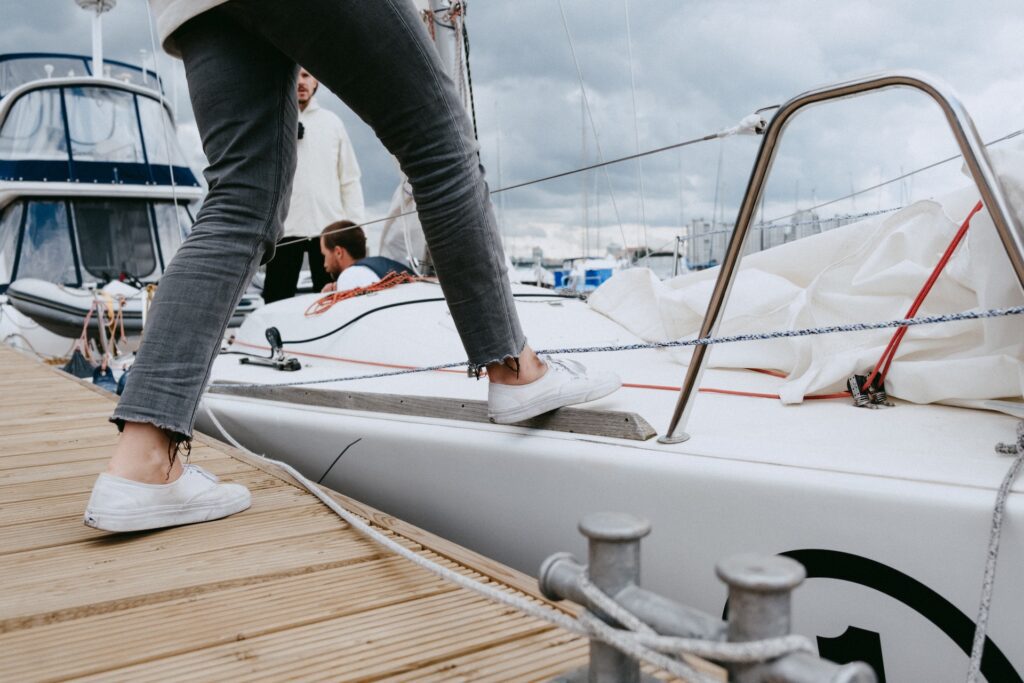 Amplification – Multi-zone amps or adding separate amplifiers powering different speaker groups enables controlling volume in individual seating zones. This allows tailoring levels based on ambient noise differences around the boat.
Ease of Use – Pick head units with day/night mode displays and oversized buttons for operating while in motion. Waterproof and wireless remotes also improve convenience. Making access to wiring easy facilitates system expansions or troubleshooting down the road.
Subwoofers and Their Enclosures
There are several reasons to add a subwoofer to your boat's sound system. A subwoofer enhances music listening with deeper, richer bass tones compared to standard speakers alone. It provides bass you can feel which makes music more immersive. Adding a subwoofer also allows turning down mids and highs while maintaining bass energy. This can improve sound quality and reduce ear fatigue.
For home theater systems, a subwoofer adds impactful low-end sound effects like explosions. However, on a boat, a subwoofer energizes music and makes activities like watersports more exciting. Turning up dance tracks while cruising or tied up at a marina is more entertaining with area-filling bass. Subwoofers are popular additions to systems on wakeboard boats, pontoons, and luxury yachts.
A marine subwoofer enclosure is a specially designed housing built to contain subwoofers on a boat. Subwoofers reproduce low bass frequencies and add powerful, vibrant sound to a marine audio system. There are important considerations when selecting and installing a subwoofer enclosure for your vessel.
A subwoofer enclosure serves several core functions. It mounts the subwoofer securely on the boat. It also isolates and protects the subwoofer from water exposure. Enclosures are engineered to control sound vibrations for optimal bass performance too. The box contains sound waves and prevents them from canceling each other out. Materials like fiberglass and treated wood are commonly used.
When selecting a marine subwoofer enclosure, match it to the size and power handling of the subwoofer itself. Look for an enclosure engineered specifically for marine use rather than a generic sub-box. Polyurethane or coated wood are good enclosure materials that withstand humidity and saltwater exposure. The box should have ample internal volume for the woofer and be sealed for protection.
Mounting the enclosure properly is critical to optimize sound and withstand vibration and bumps at sea. Experienced marine audio installers have the right techniques and hardware to securely mount the enclosure in the vessel. This may involve through-bolting and reinforcing the area behind the enclosure.
Consider the subwoofer location that blends sufficient bass fill while minimizing sound pollution. Popular spots include under-seats, built-into deck platforms, or the transom area. For bass to carry well, allow some air space around the sub rather than crowding it into a tight corner. wired incorrectly. Protecting wiring with marine-grade loom and proper fusing is a must.
Buying from reputable marine audio brands ensures getting equipment designed for the marine environment. Top manufacturers like JL Audio, Rockford Fosgate, and Kicker offer marine subwoofers and enclosure pairings specifically engineered to work together. Research your power and enclosure needs for a particular model during the buying process.
Also read: Walmart operating hours
Who Can Install My Sound System?
Here are some tips for finding someone to properly install a sound system on your boat:
Search for marine electronics installers in your area – Look for shops that specialize in boat electronics and have experience with marine audio systems specifically. Avoid car audio installers.
Check for certifications – Many top installers carry certifications from the National Marine Electronics Association or manufacturers like JL Audio. This demonstrates proper training.
Ask about marine-specific experience – Find out what brands they have experience with and how familiar they are with marine-grade gear and waterproof installation techniques.
Look at sample work – Quality installers will have sample photos/videos of previous boat audio projects to showcase their capabilities.
Read reviews – Check reviews on Google, Facebook, or boating forums to learn about others' experiences with potential installers. Look for consistently positive feedback.
Get referrals – Talk to fellow boat owners with systems you admire and ask who did their installation. Referrals are a great way to find quality work.
Interview installers – Have potential installers inspect your boat in person and explain in detail their process and recommendations. Gauge their knowledge level.
Compare pricing – Get quotes from multiple installers to evaluate pricing differences. Balance this with their reputation and expertise.
Taking the time to carefully select the right marine audio installer helps ensure your boat sound system meets its full potential for performance, reliability, and seamless integration into your vessel.
Adding a subwoofer to your boat's stereo system provides exciting bass impact for enhanced music enjoyment out on the water. A proper marine subwoofer enclosure mounts the woofer securely while protecting it from the elements and optimizing sound quality. With good planning and experienced installation, a subwoofer can transform your boating listening experience.