The way we consume and distribute video material has been revolutionized by YouTube, which has grown to be a global phenomenon. Understandably, many prospective creators are eager to enter the YouTube world given its millions of subscribers and the hours of video that are published there every minute. Starting a YouTube channel, however, can be challenging, especially for newcomers. Be at ease! This thorough guide will walk you through the necessary processes and offer helpful advice to help you get your YouTube career off to a successful start.
Define Your Channel's Focus
It's essential to choose the niche or subject your channel will focus on before starting to create content. Think about your passions or your areas of expertise that you can share. Your channel will stand out in the sea of content if you can identify a distinctive slant or target audience.
Create a Content Strategy
For engagement and growth to be consistent, a content plan must be developed. Plan out a content plan, choose how often to upload, and generate ideas for your videos. Making sure there is a variety of content kinds, such as reviews, vlogs, and tutorials, can help you reach more people.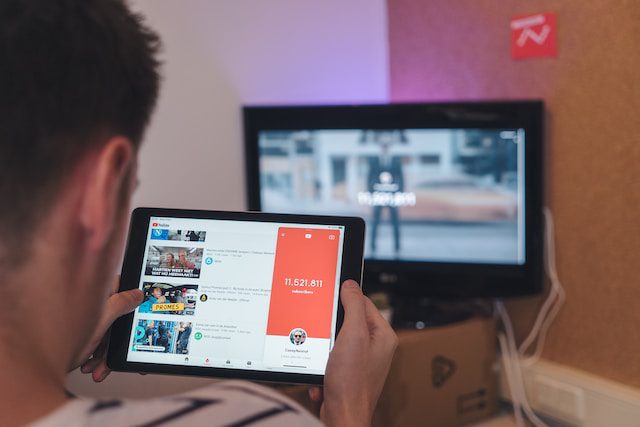 Create a High Standard of Video
High production value should be present alongside excellent content. Pay close attention to the video's composition, lighting, and audio. Keep your background tidy and organized, and speak with a pleasant and assured tone. Make sure you provide value to your viewers by keeping your videos brief and targeted.
Optimize Your Video Metadata
The information for your videos (titles, descriptions, and tags) must be optimized because YouTube is a search engine. To make it simpler for people to find your content, include relevant keywords in your titles and descriptions. The quality of your video's tags and description will raise its search rating.
Engage with Your Audience
Long-term success on YouTube depends on developing a devoted community. Engage with your audience, reply to comments, and invite them to subscribe and spread your material. To make viewers feel connected and valued, take into account their opinions and suggestions.
Recognize the YouTube Algorithm
Your videos' popularity and exposure on YouTube are decided by its algorithm. Keep up with the most recent algorithm updates, and research analytics, and adjust your plan as necessary. To enhance the effectiveness of your video, pay close attention to watch time, click-through rates, and audience retention.
Consistency and Persistence
A successful YouTube channel requires patience and commitment to grow. Both in terms of content quality and upload frequency, consistency is essential. Remain persistent despite initial slow growth; this will help you acquire traction and develop a strong subscriber base.
Study and Adjust
Because YouTube is such a dynamic medium, trends and viewer preferences can shift quickly. Keep an open mind and a thirst for knowledge as you learn new skills, keep up with the most recent developments in video, and modify your content as necessary. Long-term success requires constant improvement.
Learn Basic Video Editing Skills
Enhancing your content's overall quality and attractiveness requires careful video editing. Spend some time studying the fundamentals of editing, including trimming, transitions, music integration, and text overlay. Try out several editing methods to find your style and keep people interested.
Design Stunning Thumbnails
The initial visual impression visitors have of your film is provided by the thumbnail. Create eye-catching thumbnails that faithfully depict the content and persuade people to click. To make your thumbnails stand out in search results and suggested films, use strong, contrasting colours, concise text, and appealing photos.
Utilize YouTube Analytics
YouTube's analytics dashboard offers a variety of information and insights. Make use of this knowledge to better comprehend your audience. Examine watch time, demographics, and traffic sources to spot patterns and create material that appeals to your audience's tastes.
Establish your Brand Identity
Associating your material with a particular aesthetic or theme is made easier for visitors by developing a recognizable brand identity. To strengthen your brand, design a recognizable channel logo, intro/outro, and images that are always the same. Create a unified and polished design throughout your channel by using consistent color schemes, typefaces, and visual components.
Collaborate with Other YouTubers
Expanding your network and reaching new audiences can be accomplished through collaboration. Find YouTubers who are active in your niche or adjacent areas and suggest working together. Collaborations can expose your channel to a larger audience and promote community growth, whether it is through a joint video, a guest appearance, or a shoutout.
Participate in Community Engagement
Engage your readers in different ways aside from the comment box. To entice viewer interaction, consider holding live streaming, Q&A sessions, or competitions. To establish trust with your audience and promote a feeling of community, swiftly reply to emails or direct messages.
SEO for YouTube
Techniques for search engine optimization (SEO) can expand the visibility and audience of your video. Find popular keywords that are relevant to your content and naturally include them in the titles, descriptions, and tags of your videos. To improve discoverability, use pertinent hashtags and give timestamps for certain subjects discussed in longer videos.
Syndicate Your Videos
Utilize your existing material when you publish new videos by linking to relevant ones already on your channel. To point viewers to other pertinent videos, playlists, or your channel's subscribe button, use YouTube cards or end screens. By encouraging visitors to explore more of your material, this cross-promotion raises engagement and viewing time.
Learn from Successful YouTubers
Examine popular YouTubers in your niche or those who have experienced rapid growth. Examine their techniques for audience engagement, presenting style, and substance. While it's crucial to have your distinctive style, studying the work of accomplished artists can offer insightful advice and inspiration for enhancing your channel.
Keep the Faith and Enjoy the Journey.
A successful YouTube channel takes time, patience, and effort to develop. Maintain your commitment to your content timetable and keep enhancing your abilities. Keep in mind that the procedure should be joyful. Put your energy into producing content that you are enthusiastic about, and allow your sincerity to come through. Accept the trip and enjoy yourself while doing it!
Conclusion
Starting a YouTube channel may first seem daunting, but with careful preparation, persistent work, and an open mind to learning, you can establish a vibrant and successful presence on the network. Follow this detailed advice, make any necessary adjustments to your tactics, and never lose sight of your values. Embrace YouTube's potential and let your creativity run wild to enthral and motivate your audience. Wishing you success as you explore YouTube!