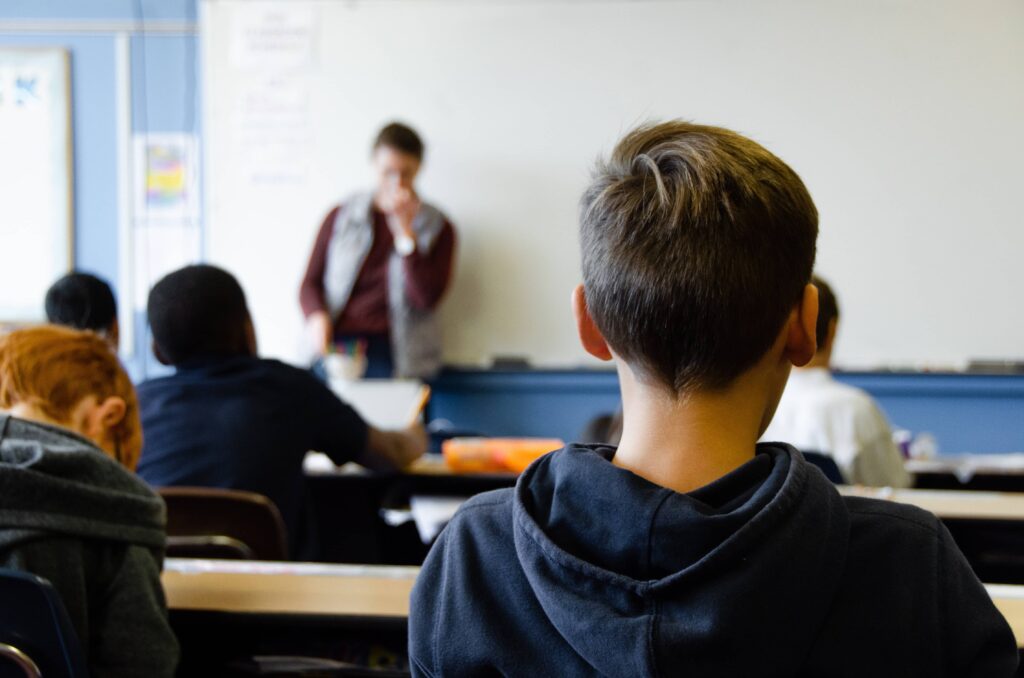 Adult and traditional high school programs offer education to learners at different life stages. A high school diploma for adults can help you attain industry-recognized certifications and boost your earning capacity. Here are five differences between adult high school programs and conventional high school education:
Age of Participants
Adult high school programs are suitable for adults who didn't complete their education during their teenage years. Traditional high school programs are designed for teenagers to acquire knowledge and skills. These teenagers may share similar developmental stages and experiences associated with adolescence.
Adult learners in these programs can have various responsibilities like work, family, and financial obligations. They could be working full-time or part-time jobs, raising children, or managing other adult responsibilities while pursuing their high school diploma.
Schedules
When earning a high school diploma for adults, participants have more flexible schedules. You can attend evening, weekend, or online classes, depending on your schedule, whether working or caring for your family. Some adult programs offer self-paced learning, where students can progress through the curriculum at their own speed.
Traditional high schools follow a fixed daytime schedule, with classes held during regular school hours. Students attend classes in person on a set timetable, from early morning to mid-afternoon. Conventional high schools also operate on semester systems, where students take courses each term and follow a structured academic calendar.
Curriculum
The curriculum in these types of high school is customized to meet the needs and goals of adult Student. They offers career-oriented courses that provides adults the opportunity to obtain a high school diploma. Reputable adult programs provide credit recovery options for students to earn missing credits effectively. Key subjects covered in adult high school encompass Math, arts, science, English language, and social studies.
In traditional high school, students go through a comprehensive curriculum that includes elective subjects, arts, foreign languages, and physical education. Extracurricular activities like clubs and sports are part of conventional high schools. Many traditional high schools offer advanced placement and honors courses to enhance academic prospects for top-achieving students.
Teaching Techniques
The teaching method in adult programs encourages independent study and research since participants are more self-directed. Instructors provide resources and guidance but expect students to take more responsibility for their learning. The program can also focus on practical skills that facilitate job readiness and financial literacy.
Also read: Quickschools Guide
In regular high schools, the teaching approach focuses on standardized testing and college admissions. The programs use state-mandated tests and college entrance exams to gauge students' academic progress and readiness for higher education. Teachers often provide more guidance, structure, and supervision, as teenagers require more support in their learning journey.
Support Services
Adult high school programs often offer career counseling services to help learners identify their career goals, interests, and strengths. Some adult high schools collaborate with local employers or workforce development agencies to assist graduates in finding employment. They can offer job search workshops, resume-building assistance, and interview preparation.
Traditional high schools have academic advisors who work with students to select courses, track progress toward graduation, and plan for post-secondary education. They help students set educational goals and meet graduation requirements. Regular high schools focus on academic support and college preparation for their teenage students.
Also read : Blooket join guide
Earn a High School Diploma for Adults
Earning a high school diploma as an adult not only hones vital skills like problem-solving and critical thinking but also elevates your prospects in the job market. Notably, there are tuition-free adult high school programs available, making this educational pursuit even more accessible and advantageous. Enroll today in an accredited institution and take flexible classes, depending on your schedule.