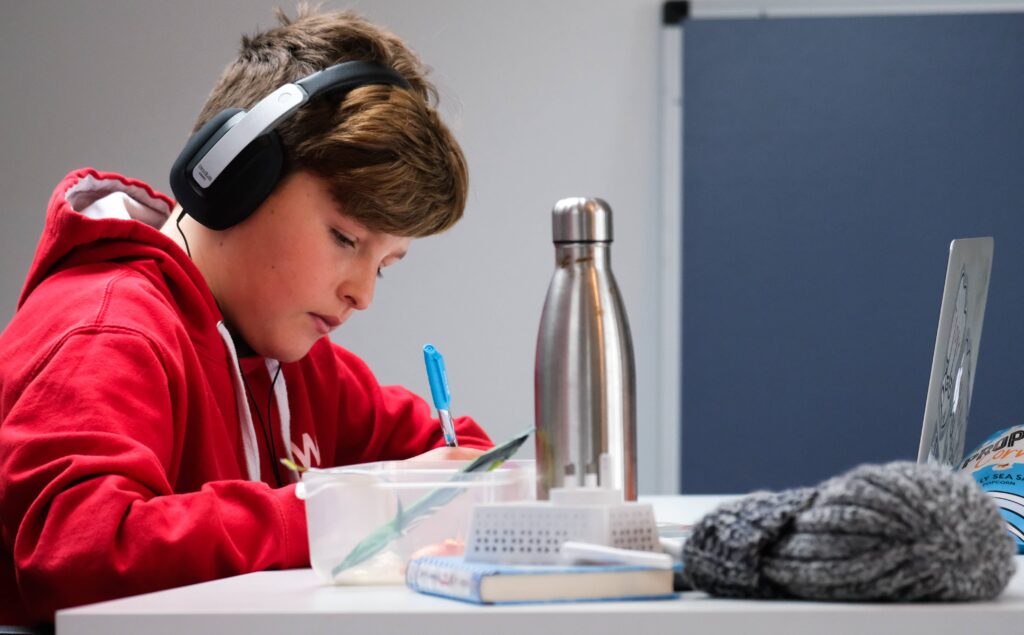 QuickSchools is a cloud-based school management and student information system (SIS) designed for K-12 schools and educational organizations. It offers features such as student information management, gradebook, attendance tracking, parent and student portals, lesson planning, scheduling, report cards, communication tools, and billing.
QuickSchools is highly customizable and can integrate with other educational software as well. QuickSchools aims to streamline school administration and improve communication. Its features and pricing can vary based on the package chosen by school administration.
Benefits of Quickschools to Student?
QuickSchools provides students with easy access to academic information.
It facilitates improved communication with teachers and parents.
Students can efficiently manage homework and assignments.
There's transparency in grading and academic performance tracking.
Access to learning materials is made convenient.
QuickSchools helps students stay organized and plan their schedules.
Students can easily monitor their progress, enhancing their educational experience.
How students can register on Quickschools?
Students don't self-register; schools manage the registration process.
When a student is admitted, the school creates a student record and user account.
Students are provided with login credentials, typically a username (often an email) and a temporary password.
Parental consent may be required for minors during the registration process.
The registration procedure can differ based on school policies and system customization.
Students and parents should adhere to the school's instructions for registration.
How much does it cost per student for Quickschools?
Quickschools has multiple plans cost per student is totally depend upon the school but the lowest cost is 0.99$/Student for any school.
Integration Capabilities for students on Quickschools?
It simply means that student can connect their work with education softwares, Here are the steps and integration capabilities a student can do.
QuickSchools' integrations enhance the student experience.
They provide easy access to learning materials through LMS.
Single Sign-On (SSO) simplifies logins.
Student data remains consistent via SIS.
Libraries are improved for better resources.
Effective communication tools benefit both students and parents.
Online testing options are available.
Financial management is offered for higher education.
Accessibility features make education more inclusive.
Performance tracking is facilitated.
Educational apps are seamlessly integrated.
Students aren't directly involved in setting up these connections.
How can quickschools help to report data to the state?
QuickSchools assists schools in reporting data to the state by providing tools for data collection, custom reporting, data export, compliance tracking, and generating official documents like transcripts and report cards. The system can integrate with state reporting systems, send reminders for deadlines, and maintain audit trails for data accountability, streamlining the process and ensuring accurate and timely submissions.
Quickschools Alternate Softwares
PowerSchool
Infinite Campus
Skyward
SchoolTool
Sycamore Education
Alma
Conclusion
QuickSchools is a flexible cloud-based school administration solution that aims to improve the effectiveness and communication of educational institutions. It provides straightforward grading, effective communication with instructors and parents, and simple access to academic information for students. Schools manage registration, with prices ranging per plan.
The technology also smoothly connects with other teaching resources, enhancing the learning environment for students. Additionally, QuickSchools supports schools in state reporting by guaranteeing data accuracy and timeliness. It is an essential tool for schools looking to increase operational efficiency and academic results.
QuickSchools Faqs
What are the types of subscription QuickSchools offer?
QuickSchools offers various subscription plans tailored to different school needs.
How secure is QuickSchools?
It is a safe to use platform as they don't run any ads on their website and maintains data security protocols and backup systems.
How secure is QuickSchools?
It is a safe to use platform as they don't run any ads on their website and maintains data security protocols and backup systems.
How student can log in to QuickSchools?
Student can login to QuickSchools on their official website by the provided username and password by school.
Where can Parents can check grades and attendance records on QuickSchools?
Parents can login with student logins information on Quickschools portal and access student portal section where they can check student performance, grades and attendance records.
Is QuickSchools has a mobile app?
Quickschools has a mobile app that you can download it from apps store.
What is Quickschools official website?
Quickschools.com is the official website.
Can Student message teachers within QuickSchools?
Yes, you can message teachers and check assignments within the QuickSchools portal.
What should I do if I forget my QuickSchools login credentials?
If you forget login credentials, contact your school's administrator for assistance.