Adding touches that are meaningful to you may improve the look of your room and help it seem more like a reflection of who you are. One unique approach is to display treasured photographs, works of art, or inspirational posters on a personalized acrylic picture stand. Acrylic picture stands are adaptable and contemporary and provide a sleek appearance, making them an excellent option for displaying your treasured images or artwork.
In this detailed tutorial, we'll discuss how to create your acrylic picture stand and use it to add a touch of individuality to your home or office. All the bases will be covered, from selecting the ideal display to crafting excellent visuals.
Recognising Acrylic Picture Stands
Acrylic, commonly known as Plexiglas or Lucite, is a transparent thermoplastic that allows much light to pass through it. Photographs, paintings, and other printed materials may be proudly displayed on acrylic picture stands that stand on their own.
The Benefits of Using Acrylic Picture Stands
Transparency of the highest calibre adds to the aesthetic value of the pictures.
They are portable and lightweight, making them ideal for use in both the home and the workplace.
Solid and long-lasting, it will keep your pictures from bending or breaking.
They are adaptable to various picture sizes and file types, making them versatile.
The sleek and contemporary appearance works well with any decor.
Simple to keep in good condition.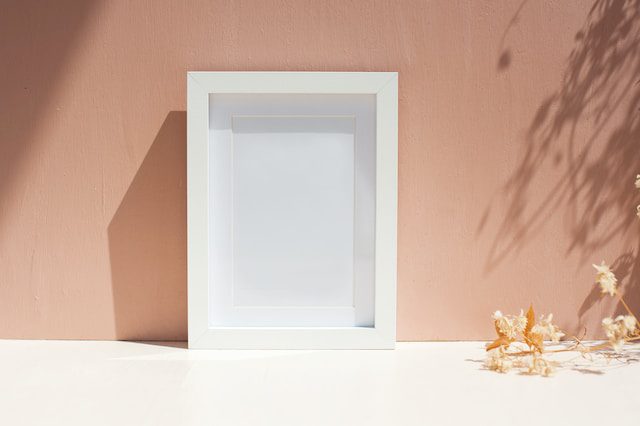 How to Determine Which Acrylic Picture Holder Is Best
Consider what you want to showcase before deciding on an acrylic picture stand. Do you like to show off some of your favourite paintings, images, or motivational sayings? You may choose the right size and design if you know what you'll use the stand for.
A wide range of sizes are available for acrylic picture stands, from those designed to sit on a tabletop to those intended to be placed on the floor. Get a tape measure and determine how much room you have in your house or workplace for the stand. You want to ensure the room's air seems manageable and manageable.
Single-sided, double-sided, and multi-tiered acrylic picture stands are just some of the options out there. Double-sided or multi-tiered frames are perfect for showing many photographs space-efficiently, while single-sided shelves work well for displaying one or two images.
Choices for Personalization
Try to find picture displays made of acrylic that may be personalized. The colour, depth, and sheen of the acrylic and the shape of the stand are all options. Depending on your tastes and the style of your home, you may tailor the frame to fit in perfectly.
Preparing Your Pictures for Public View
Pick pictures that mean something to you or fit your exhibit's theme. Anything from images of loved ones to paintings to inspirational sayings might be included. Ensure the picture quality is high enough to print clearly and sharply.
Improving and Altering Pictures
Think about employing photo editing software to spruce up your pictures. If required, tweak the image's brightness, contrast, and colour balance to your liking. Keep the photos manageable; otherwise, you risk changing their true character.
Before printing, ensure the picture ratio and dimensions are correct for the acrylic photo stand. While some displays only accept conventional sizes like 4×6 or 8×10, others may accept nonstandard dimensions.
Professional printing services are available, or you may print the photos on your high-quality photo printer. Select a printing process allowing rich hues and clear definitions to bring out the most in your photos.
Putting Together and Showcasing Your Acrylic Picture Stand
Before assembling the stand, the acrylic panels should be cleaned with a moderate soap and water solution or an acrylic cleaner. This eliminates the risk of fingerprints, dust, and smudges interfering with your photographs' display.
To build the acrylic picture stand correctly; please refer to the manufacturer's instructions. Most stands may be erected in minutes with no special equipment. Put the images into the frame carefully, ensuring they're level and won't fall out.
see also: Long Lasting Festoon Lights
Acrylic photo holders: design inspiration
To give your room a one-of-a-kind look, you can use your acrylic picture stand to create themed displays. A "Travel Memories" theme may include photos from your most memorable trips, while a "Family Moments" theme could highlight precious times spent with loved ones.
Use quotations that will inspire and encourage your audience. Create a stunning and motivating display to increase your attitude and productivity by combining these quotations with relevant photos or creative backdrops.
Make outstanding artistic collages by arranging many photographs in a novel way. Create a dynamic and captivating display that conveys a narrative or captures a subject by experimenting with various shapes and sizes.
Alter the pictures in your acrylic photo stand to reflect the changing seasons or other events. The display may be updated with new photographs for special occasions, including holidays, birthdays, and anniversaries.
Suggestions for Upkeep and Durability
Keep your acrylic picture stand looking new by wiping it down with a damp microfiber towel once in a while to get rid of dust and fingerprints. If you want to keep the acrylic surface pristine, you should avoid chemicals and abrasives.
Consider occasionally switching up the pictures on display to keep things looking new and engaging. This way, you may display a variety of souvenirs or works of art without completely rearranging your space.
Keep the acrylic away from sharp objects or rough surfaces to keep it in good condition. Take care not to drop or otherwise damage the stand as you prepare to relocate it.
When acrylic is heated, it may soften and even distort. To prevent the stand from warping or melting, keep it away from heaters and other heat sources.
Keep it in a safe place while not in use
Keep the acrylic photo stand clean and in a dry, cool area if you need to swap out the pictures or put them away for a time.
Make Sure to Check the Stand Often
Always watch for cracks, chips, or missing screws in your acrylic picture stand. Take care of any problems as soon as possible to protect the photos on display and extend the frame's life.
Don't Use Abusive Detergents
Use a mild soap and water solution or specialized acrylic cleaner to clean the acrylic panels. To keep the acrylic surface from scratched or cloudy, you should avoid strong chemicals and abrasive materials.
See also: Protecting Walls with Wall Corner Guards
End Note
Adding a personalized acrylic picture stand to your home or office Interior Decoration is a great way to inject your area with individuality and make it seem more like yours. Insights into every step of the process, from finding the proper stand to creating and presenting your most treasured photographs, have been supplied through this manual. If you follow these guidelines and let your imagination go wild, you can make any room in your home or office into a place you love spending time in. With a customised acrylic picture stand, you may enjoy making your home a unique reflection of your memories, inspirations, and personality.