Wall corner guards can help to protect your property from wear and tear by protecting wall corners from constant foot traffic, moving furniture, and accidental collisions. As per wall corner guards experts Rootex, although wall corners may seem innocuous at first, over time they can accumulate unsightly marks and dents that diminish both aesthetics and value of your property. In this blog, we will explore their usefulness in maintaining the longevity and aesthetics of walls.
Wall corner guards are protective devices designed to shield vulnerable corners from impact and abrasion, typically made of resilient materials like rubber, vinyl, stainless steel, or plastic. Corner guards serve as a buffer between walls and potential hazards by absorbing impact forces away from surfaces, helping prevent unsightly scrapes, scratches, or dents to your walls, and maintaining their pristine condition.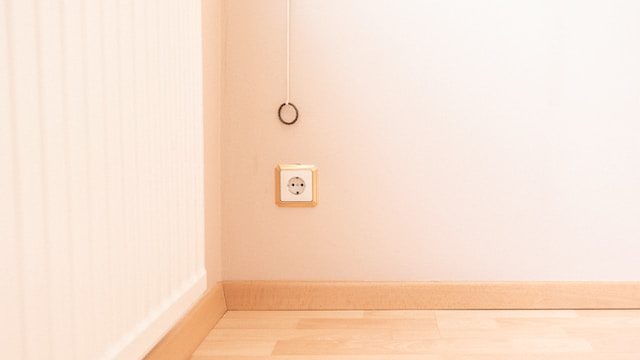 Types of Wall Corner Guards
Rubber Corner Guards
Ideal for environments with heavy traffic such as hospitals, schools, and industrial facilities that experience frequent impact incidents, rubber corner guards provide exceptional impact resistance and come in various colors and profiles to meet both functional and aesthetic requirements.
Vinyl Corner Guards
Vinyl corner guards offer cost-effective impact protection solutions suitable for light traffic areas like commercial spaces or offices. Common applications for vinyl corner guards include commercial properties and offices.
Stainless Steel Corner Guards
If you're searching for something sleek and durable, stainless steel corner guards may be just what's needed. Ideal for high-end establishments such as hotels and upscale residences alike, stainless steel corner guards not only offer exceptional protection but can add an element of sophistication to their decor as well.
Plastic Corner Guards
Plastic corner guards are budget-conscious yet adaptable products designed for low-impact areas that can easily be installed using adhesive backing or screws.
See Also: Why We build granny flats
Benefits of Wall Corner Guards
Protection from Impact Damage:
prophylactic measures against wall damage by acting as barriers between corners and walls. Therefore, corners remain undamaged and your property remains presentable at all times.
cost-effective
Wall corner guards offer cost-effective maintenance solutions by significantly decreasing repairs and maintenance frequency, which in turn significantly cuts costs for repairs.
Improved Safety
Corner guards not only safeguard walls from being hit accidentally but they can also reduce injury risk to individuals in busy spaces like hallways and corridors where collisions often happen accidentally. By softening impacts caused by collisions, corner guards add another layer of safety protection.
Aesthetic Appeal
Wall corner guards come in many designs, colors, and materials to match your interior decor, so they blend in easily while offering protection without being intrusive or disruptive.
Easy Installation:
Wall corner guards are simple to install and require minimal tools or expertise for installation. Adhesive backing options enable quick and pain-free setup.
Longevity and Durability
Quality wall corner guards are constructed to withstand wear and tear for extended use, providing long-term cost savings and peace of mind. This longevity can save money in maintenance expenses and maintain an effective solution in place.
Conclusion
Wall corner guards are indispensable accessories that play an invaluable role in maintaining the aesthetics and structural integrity of any property. Ranging from residential spaces to commercial establishments and industrial environments, wall corner guards can offer numerous advantages.
By investing in high-quality wall corner guards you can ensure your property stays visually appealing, safe, and undamaged for years. Whether made from rubber, vinyl, stainless steel, or plastic these protective devices will surely prove worthwhile additions to your maintenance plan.