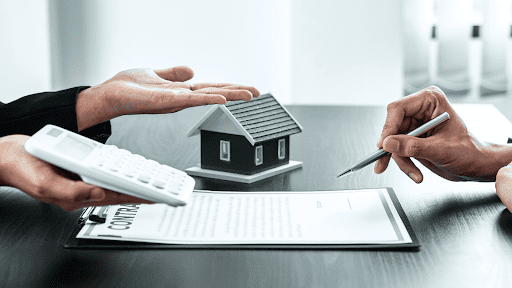 Our collective aspiration to buy a house one day leads us to devote considerable time and energy to finding the ideal residence. We mistakenly believe that the challenge ended after we've located the perfect house and decided to purchase it. In fact, we still have to finish some paperwork and register our residences before we can call it a day. Property registration in Tamil Nadu is mandatory yet more straightforward than it seems. This blog post may find all the information you need about the laws and procedures involved in TN registration. 
Importance of Registering Your Property in Tamil Nadu
First, ensure you have all the necessary land registration paperwork in Tamil Nadu before you begin the TN registration procedure. The following Tamil Nadu land registration documents online must be submitted to register a property in Tamil Nadu:
The most crucial document is the EC, or Encumbrance Certificate, which verifies that the property you want to purchase has no liens.
Challan/DD for the stamp duty, transfer duty (if any), Registration fee, user charges, and the actual property papers (Patta Chitta).
Bill of sale
The Pattadar passbook, the buyer's PAN card, the seller's Aadhar card, and the witness' PAN card
Two photographs, passport size
A no objection certificate (NOC) or power of attorney (POA) may be necessary, depending on the circumstances.
You may proceed once you have gathered all the necessary paperwork for NRI land sale tds.
How to Register Your Property in Tamil Nadu?
Both offline and online Tamil Nadu property registration are simple processes. Detailed instructions for Tamil Nadu land registration patta details are provided below.
Use the prevailing circle rates in your area to determine your home's worth.
It's time to check the circle rate vs what was spent. When determining the amount of stamp duty due, whichever number is higher will be utilised.
Non-judicial stamp papers at the calculated value must now be purchased.
You can get your hands on some stamp paper either physically or virtually. You may get your hands on these sheets via authorised stamp dealers and your hands on electronic stamps. The Collector of Stamps is the one to go to if you need to pay your stamp duty or prove that you've already done so.
If you wish to monitor the progress of your application, you may also readily view the Tamil Nadu land registration paperwork (online).
Costs Associated with Registering a Property in Tamil Nadu
The fees associated with Tamil Nadu property registration details are proportional to the property's fair market value. The rate of 1% of the property's market value will apply regardless of whether the home is located in an urban or rural area or is brand new or resale. The government sets the market value as a standard for valuing properties.
For instance, if the purchase price of the home you're registering is Rs.50 lakhs, the registration cost will be Rs.50,000.
Stamp Duty and Property Registration Fees for Women
There are no exemptions from stamp duty or discounts on registration fees for female property owners in Tamil Nadu. The same rates apply to sole proprietors, couples, and joint tenants. Land registration costs in Tamil Nadu are 4% of the property's market value, while stamp duty is 7%. A real estate buyer must fork up 11% of the property's registration costs.
Tips for Registering Your Tamil Nadu Property
First-time homebuyers in Tamil Nadu should be aware of the following details:
In Tamil Nadu, 11 financial institutions are recognized for online property registration payments.
Within four months of the sale deed's execution, the property must be registered. There will be a cost associated with any delays.
Once you've registered your land, resolving any issues over ownership or rights will be much simpler, and you may also utilise the plan to prevent invasion via trespass.
Property Name Transfer Procedure in Tamil Nadu
Just a few simple procedures are involved in changing your name on your property registration in Tamil Nadu. The process of registering property in Patta is similar to that of relocating to Patta. Depending on the findings of the reviewing agency, the application might be approved or denied. To transfer land registration in Tamil Nadu, the following papers are needed:
Copy of the Sale Deed
Proof of ownership in the form of a water or power bill
Affidavit of Encumbrance Tax payments from prior years
There is currently only an offline method for doing this. Here are the procedures you need to do to alter your name without using any online services.
You must submit the Patta Transfer form to the local Taluk or Village Administration Office.
Please complete the form with your details and return it to the office with your signature.
The latest version will be released within 15-30 days, depending on the changes.
How to Obtain a Certificate of Encumbrance in Tamil Nadu?
Check out the official website of the Tamil Nadu Inspector General of Registration (IGRS) by visiting – https://tnreginet.gov.in/portal/
Navigate to the 'E-Services' section of the main menu.
The words "Encumbrance Certificate" will appear when you hover over it.
Just hit the "View EC" button.
A choice between "EC" and "Document-wise"
If "EC" is selected, details such as the zone, district, Sub-Registrar Office, EC start date, EC termination date, village, etc. must be filled in.
To get your EC certificate, just hit the "search" button.
If you select "Document-wise, sub-registrar office, document number, year, and document type are necessary fields.
Click "search", and you will obtain the EC certificate.
The land registration system in Tamil Nadu has eliminated corruption in the state's property market. If you need help with a home loan or registering your property and don't wish to spend thousands on brokerage fees, you must book a free consultation with real estate experts at NoBroker.in today!