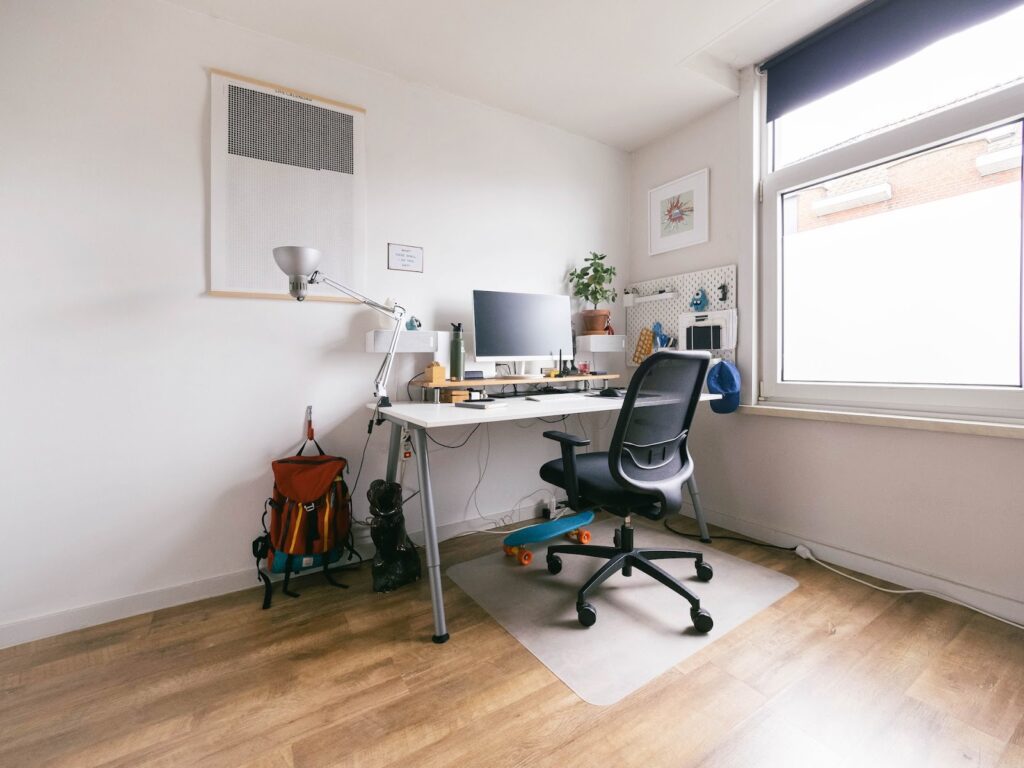 Has it ever occurred to you that the chair you use in your workstation is the root cause of all your back and neck problems? It probably is, especially if it's a crappy office chair. It takes its toll on your body, forcing you to sit in a bad posture when working for long hours. If you want to work in ultimate comfort, then find the best ergonomic chair for your back. Although the choice of top ergonomic office chairs is huge, you can still pick the right option by understanding the nuances of what makes an ergonomically designed chair great. So, let's dive in and discover!
Identifying Keys to Top Ergonomic Office Chairs
Choosing the best ergonomic chair doesn't have to be a difficult proposition. It can be an easy and smooth process with the help of the following tips.
Proper Support
Whatever seating option you have your eyes on should offer good support. This is extremely important because proper support will promote good posture. With good posture, you can have a comfortable sitting experience when working for long hours.
Adjustability
The comfort of an еrgonomic officе chair mainly depends on its adjustability. The chair should be able to adjust to your body and not the other way around. At thе vеry lеast, it should havе an adjustablе sеat height and dеpth, an adjustablе lumbar support, a rеclining back, and adjustablе armrеsts. Other important adjustments that can make an office chair more comfortable include an adjustable headrest and tilt tension adjustment.
Build Quality
A chair's build quality can tell you everything about its reliability and durability. For starters, choose a chair with a high weight limit capacity that will safely support your weight. Then, make sure the leg base is sturdy and will not crumble when reclining, swiveling, or changing position. As for the upholstery and padding, they should be without a shred of doubt of decent quality and comfortable.
The Top Ergonomic Office Chairs (2023)
Here are our top picks that guarantee ultimate support and comfort:
ErgoTune Supreme V3
Best Office Chair for Most People
Key Specs
Build: DuraWeave hybrid mesh
Dimension: 75 x 75 x 135 cm
Weight Capacity: 130 kg
Chair Weight: 23.2 kg
Special Features
TriTune 3D headrest
Auto-tuning lumbar support
All-rounded arm support
TrueTilt Precision recline
If you've been constantly dreading your discomfort from a cheaper office chair, you need to know about this incredible ergonomically made chair from ErgoTune.
It features one of the most interesting designs on the market with multiple color options. You can get it in aqua, coral, or charcoal, depending on your preference. Similarly, the chair is available in three sizes (small, medium, and large) to suit a wide range of people.
The actual mesh that you sit on is comfy and surprisingly durable. The padding on the arms is really comfy and all the plastic parts feel sturdy and durable.
Also read: Schewels Holiday Hours Open/Close Hours
Another attribute of this chair that's truly impressive is its adjustability. The reliable adjustments ensure that the ErgoTune Supreme V3 fits you instead of you trying to fit the chair.
Sihoo M57
Best Budget Office Chair
Key Specs
Build: Mesh
Dimension: 43 x 61 x 110 cm
Weight Capacity: 150 kg
Chair Weight: 18.9 kg
Special Features
Breathable mesh design
Dual-adjustable lumbar support
3D armrests
Contoured backrest
Adjustable headrest
The Sihoo M57 is the best bang for your buck when looking for ultimate comfort while working with a limited budget. It's a chair that's designed for a variety of workplaces, including computer rooms, study rooms, meeting rooms, and the boss's office.
You'll truly appreciate the superb build quality of this chair considering its budget price point. It has a sturdy frame that supports users weighing up to 150 kilograms. Then you get a fully breathable mesh design that doesn't stick and prevents sweating. So, you can expect cooling comfort in hot weather.
Furthermore, this chair boasts some incredible adjustment cards that you would think you couldn't get with a budget option. They include adjustable lumbar support, adjustable headrests, 3D adjustable armrests, and a comfortable recline angle of up to 126 degrees.
Tips On How to Use an Ergonomic Chair Correctly
Having a quality office chair that's ergonomically designed doesn't solve all your sitting problems. you must know how to usе thе chair corrеctly for it to provide ultimatе comfort and takе care of your wеll-bеing. Hеrе arе some useful tips that can help:
Raisе or lowеr thе sеat hеight so that your еlbows arе bеnt to 90 dеgrееs whеn your hands arе on thе kеyboard
Adjust thе dеpth of your sеat so it supports the full length of your thighs
Makе surе your fееt arе lying flat on thе ground, or usе a footrеst to position your thighs so thеy arе parallеl to thе floor
Adjust thе backrеst so that thе lumbar support fits comfortably on your lowеr back.
Position the armrests just below your seated elbow height so that you can move your arms freely
In Summary
The solution to this electronic age dilemma is, of course, an ergonomic office chair. But, finding the right chair that will provide the comfort you crave may take some doing. Luckily, you have this article as your guide. Use the tips we have provided and you will find that perfect seating solution you have been looking for.