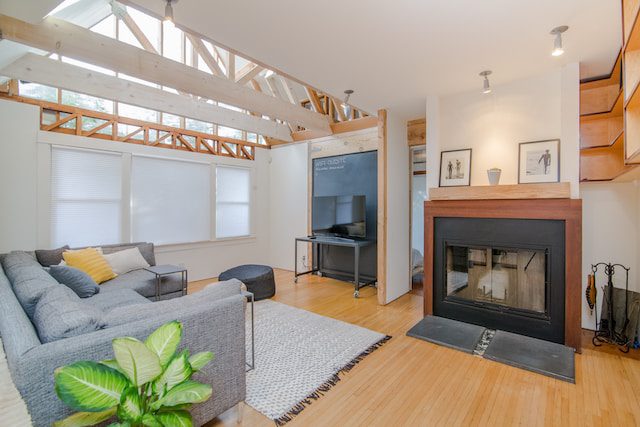 When searching for a rental property, prospective tenants evaluate many aspects beyond just the monthly rent or the number of bedrooms. Location, amenities, maintenance, and other factors shape their decision of whether a rental suits their needs. Understanding what today's tenants prioritize helps landlords attract and retain ideal renters by showcasing the most desirable property features.
1. Neighborhood Safety
Tenants seek neighborhoods with low crime rates and a reputation for safety so they can enjoy activities near their homes without worries. Researching area crime statistics and seeking insight from nearby residents provides a useful perspective. Visiting the neighborhood at various times ensures it meets standards, especially for families. Safety-conscious tenants will look elsewhere if the location seems risky.
2. Proximity To Amenities
Easy access to everyday destinations like grocery stores, restaurants, parks, and entertainment attracts tenants who prioritize convenience. Listing proximity to major attractions and commute times to key points of interest demonstrates a property's ideal location. Tenants want to quickly reach shopping, dining, recreation, and other essentials near their homes. Highlighting nearby amenities showcases livability.
3. Modern Appliances And Finishes
Updated interiors with new or well-maintained appliances appeal to most renters rather than outdated decor and features. Stainless steel appliances, granite countertops, hardwood flooring, and fresh paint make positive impressions. Outlining recent interior upgrades like new kitchens signals a commitment to quality. Photos should spotlight attractive designs and finishes tenants seek.
4. Tech-Enabled Building
Properties integrating smart home technology and high-speed internet infrastructure gain an advantage with tech-savvy tenants. Details like building-wide WiFi, programmable thermostats, and smart locks demonstrate the innovation renters want. Also highlighted included cable/internet plans to satisfy connectivity needs for leisure and work. Tech amenities provide conveniences that set apartments apart.
5. Shared Spaces And Amenities
In larger buildings, tenants desire beautiful, functional common areas for activities and mingling. Gyms, pools, clubhouses, entertainment spaces, sports courts, co-working areas, and outdoor lounges add value over basic apartments lacking amenities. Describing these shared spaces satisfies renters seeking robust onsite offerings letting them enjoy recreation at home.
6. Pet Friendliness
Pet owners need rentals to welcome their companions. Listing your pet policies and any size, weight, or breed restrictions helps match tenants with suitable homes nearby. Some limit pets to cats and dogs under a certain size. Reasonable pet fees and deposits also attract pet households over properties prohibiting animals. Accommodating pets expands your pool of potential renters.
7. Effective Maintenance Protocols
Tenants want responsive maintenance to swiftly resolve any issues with plumbing, appliances, heating, electrical, and other essentials. Detail your emergency repair policies, maintenance request process, and availability of 24/7 support. Responsiveness demonstrates you prioritize inhabitable conditions. Also, highlight regular inspections and preventative maintenance. Tenants crave living in well-kept units.
8. Utilities Cost And Efficiency
Minimizing utility bills matters since heating, cooling, electricity, and other services add up. Highlights included utilities or energy-efficient upgrades like new windows, programmable thermostats, and LED lighting. Comparing expected utility costs to area averages establishes value. Tenants prefer avoiding unpredictable or exorbitant utility expenses.
To Wrap Up
Showcasing features today's tenants seek to maximize a rental property's appeal. Prioritize location, amenities, maintenance, technology, common spaces, utility value, and pet policies when promoting your units. Meeting modern renter expectations keeps units occupied with ideal tenants. Listen to feedback to continually evolve your property as needs change.