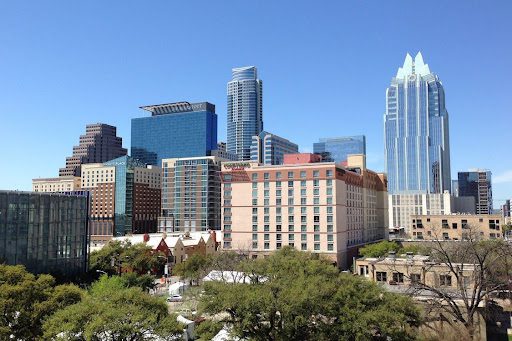 Everything's bigger in Texas, and that includes the lucrative investment opportunities. The capital city of Austin has become one of the hottest real estate markets in the country. Fueled by a booming economy and influx of new residents, Austin offers investors some oversized returns.
If you look at Austin, Texas, from an investor's eye, you can surely expect a high-growth market with relatively affordable housing prices compared to other major metros.
Read on for compelling reasons why smart investors should stake their claim in the Austin real estate market while conditions remain favorable. When you decide the time is right to buy into Austin, partner with a local real estate agent who can help you identify the most lucrative opportunities.
1.High Rental Demand
Austin has seen an explosion in population and an influx of young professionals in recent years. This has led to massive demand for rental housing in the city. With over half of Austin's residents choosing to rent rather than buy, occupancy rates for apartments hit 96.3% across the metro area in 2022.
Rent prices have skyrocketed as supply struggles to keep up with demand. The average monthly rent for a 2-bedroom apartment is now $2,070, nearly 10% higher than in 2022. And 1-bedroom units now go for around $1,670 per month on average.
The rental boom isn't just in apartments, though. The condos and homes for sale in downtown Austin, TX, are also seeing a surge in demand. With its vibrant urban lifestyle, downtown has many unique condo buildings available. This points to great growth potential for real estate investors looking to capitalize on Austin's hot downtown rental and condo market.
Between the young professional population and rising rents, Austin promises stable returns for rental property owners.
2. Strong Job and Population Growth
Austin has experienced rapid job and population growth over the past decade. The metro area's population grew by over 33% between 2010 and 2020, which is almost double the national average. This influx of new residents has fueled strong demand for housing.
Major employers like Dell, IBM, Apple, Amazon, etc, all have a large presence in Austin, providing tens of thousands of high-paying jobs. The University of Texas also provides a steady pipeline of graduates to feed Austin's job market. With no signs of slowing down, Austin's exceptional employment and population growth point to a healthy real estate market for years to come.
3. Thriving Tech Industry
Austin has earned the nickname "Silicon Hills" for its towering tech industry. Tech giants like Google, Facebook, Apple, and Oracle have major outposts in Austin, while homegrown companies like Dell, National Instruments, SparkCognition, and Yeti Data continue to expand.
Austin's tech ecosystem also boasts a thriving startup culture. In fact, Austin ranked #1 on the Kauffman Index for tech startup activity. The success of homegrown companies like Dell, along with large satellite offices for Apple, Google, Facebook, Oracle, and more tech giants, make this capital of the Lone Star State an ideal place to launch and grow a tech business. Plus, with the metro area producing thousands of tech graduates annually, Austin has the workforce to support this sector's meteoric rise.
4. Surging Home Prices
Thanks to the red-hot economy and population boom, Austin home values have surged over 75% in the last decade. Many neighborhoods have seen prices double or more. Bidding wars and homes selling over the asking price have become the norm due to buyer competition. While prices have risen sharply, Austin home prices still remain relatively affordable compared to other major U.S. metros.
For investors, Austin's housing supply crunch combined with high demand from relocating buyers paints a picture of strong home price appreciation for years to come. Investors who buy Austin homes at current prices can expect their investment to grow steadily as the market remains undersupplied.
5. Austin's Cost of Living
Austin maintains a reasonable cost of living compared to other large, high-growth cities like San Francisco, New York, or Los Angeles.
Housing costs remain relatively affordable here, especially in the suburbs, when indexed to incomes. Texas also has no state income tax, putting more money into residents' pockets. Reasonable living costs will continue attracting new residents and companies fleeing more expensive parts of the country. This migration pattern fuels Austin's economic and real estate expansion.
Investors can capitalize on Austin's lower costs and high quality of life. Property buyers gain more purchasing power compared to coastal cities. And with housing costs rising, your investment will steadily gain value as Austin remains an affordable alternative to pricier metros.
6. Retirement Destination
The city is primarily known as a college town centered around the University of Texas at Austin, but it has also quickly emerged as a top destination for retirees. Suburbs such as Round Rock and Georgetown have been ranked among the most affordable and desirable places to retire across the country.
Central Texas offers retirees a warm climate and plentiful amenities for recreation, healthcare, and maintaining an active lifestyle. The lack of a state income tax and relatively low cost of living enable retirees to make their retirement savings go further in Austin. This growing influx of seniors has created lucrative real estate opportunities to develop senior living communities, medical facilities, golf courses, and other properties catering to this demographic.
7. Recession-Resistant Diverse Economy
Austin has cultivated a diverse, resilient local economy that can withstand economic downturns better than cities relying on a single sector. Major industries like technology, business, education, and government services provide economic stability. 
Austin also benefits from Texas' business-friendly policies of low taxes and reasonable regulations that support job creation. The stable economy also promotes promising prospects for real estate investment. Even when the next recession hits, Austin's diverse economic mix should keep the job and housing demand steadier than less diversified metropolises.
Conclusion
Austin's rapidly growing and stable economy makes it an ideal city for real estate investing. Although population growth and rising home prices reflect Austin's popularity, the area still provides relatively affordable housing compared to other major metro areas. For investors buying into the Austin real estate market at current prices, the future outlook is positive.